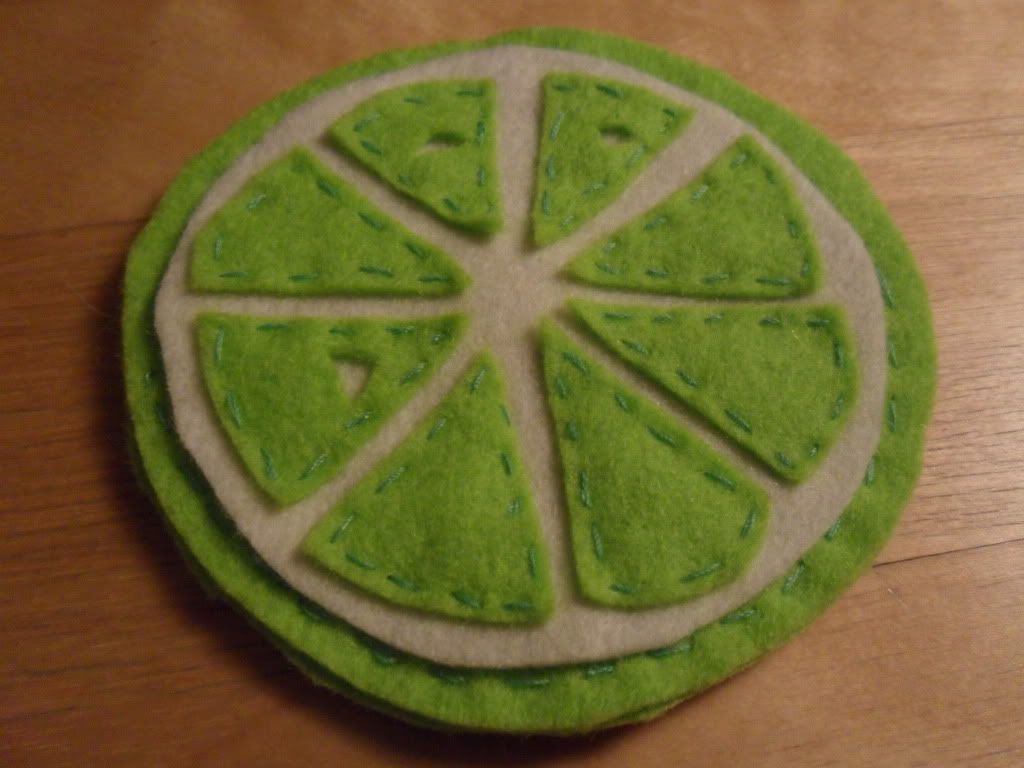 Today's the last day of summer and I hope everyone had a great season.  It's strangely grey outside in NYC but I'm thinking back over the last few months and these Citrus Coasters I made from the Purl bee.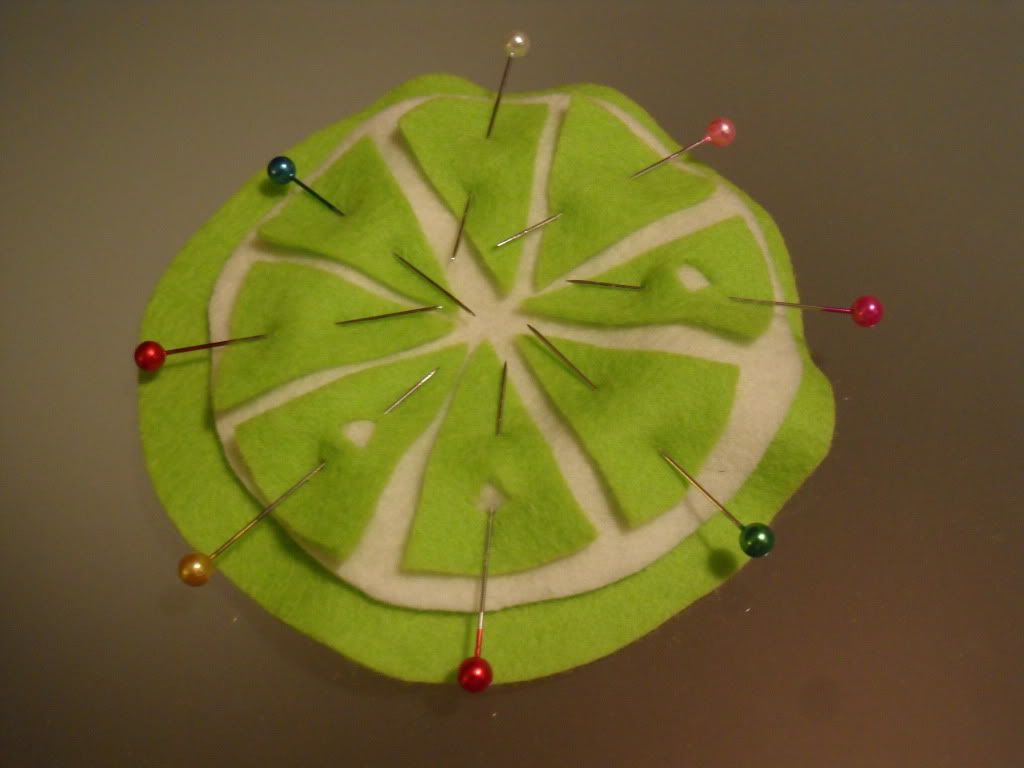 Here's the process going backwards.  
I still want to make them in all of the summery colors.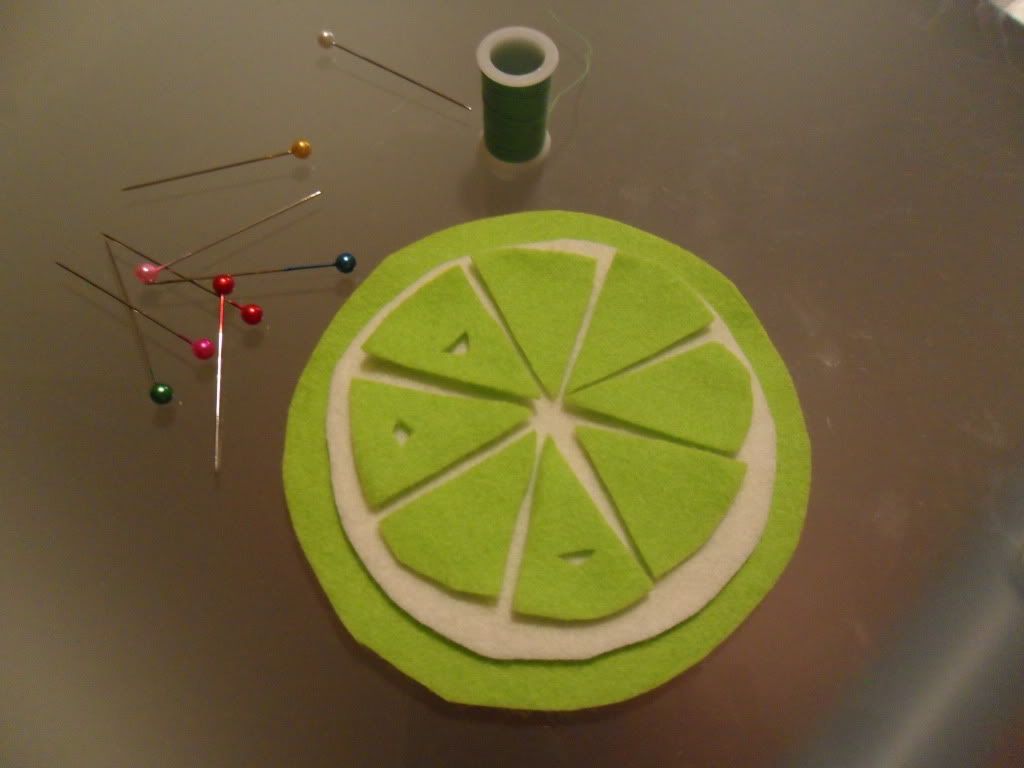 So simple and so cheerful.